Profile of Freelance Web Developer Nepal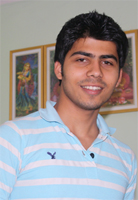 I am Sunil a freelance .NET web developer, based in Kathmandu Nepal.
If you need to outsource your .NET development (ASP.NET, ASP.NET MVC, and Silverlight), my team that is appeal consideration. I deliver a full suite of web, desktop, mobile applications and programming services using .NET framework to meet up your needs. I have experts in implement custom .NET applications for Ecommerce, CMS, Software, Telecommunication, Educations Sector and other industries.
I provides a full range of .NET development services including:
Implementing web applications in ASP.NET,ASP.NET MVC
Silverlight Application
Windows Phone 7 Game and Application in Silverlight and XNA
Designing and programming Windows Forms applications
Web services programming using XML and SOAP
Enterprise applications
ADO.NET solutions
CMS applications,N2CMS Customization
E-Commerce applications, NopCommerce Customization
so if you are interested in what I do then feel free to contact me at get2paudel@gmail.com
Working Experience as a Web Developer
Software Developer - Hitech Software Solutions Pvt Ltd Kathmandu Nepal, Kathmandu
Software Developer - Coder4You, Kathmandu, Nepal
Sr. Software Engineer / Team Leader -KRB Software, Kathmandu (Present)
My Friends as a Team for Me